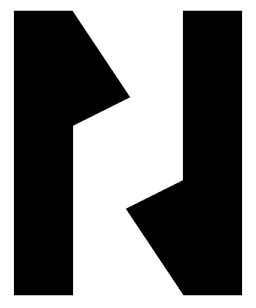 This year we held two open calls for Digital Residence at the same time, both for Spring and Fall 2019. Nokturno´s work group chose two intriguing works, each of them using the opportunities provided by our Digital Residency program in a new way. In Spring we have Niina Oisalo´s extensive genre-crossing project on video poetry and in Fall we have Kathryn Hummel´s multifaceted mixed-media project Sunset Cento, exploring themes of shared authorship, digital world and sunset.
"- – what do video poems and poetry videos do and how they can expand our experience of the world."
Niina Oisalo is a Finnish poet using text, video and visual arts as part of her poetry. She´s also Master in Social Sciences and Arts, and now writing her PhD thesis in Movie Studies. Oisalo´s debut poetry book was called Valaan silmä, pilvien hai (Eye of a Whale, Shark of the Clouds) published by Kolera in 2017. Oisalo will be working in our residency in the Spring, from 6th to 31st of May with her three-part project. First of them is the impressionist video poem titled Häikäisy (Dazzle) made during the four week period. Second one is a documentation of the process with tips for those interested in working with the genre. Third part is a diary combining essays, correspondence, poetic notions and research-based text. In the diary she explores the anatomy, aesthetics and politics of this inter-art form of poetry, in dialogue with other poets and artists working in the field.
"- – while the subject of sunset is, you might say, analogue, the communication and exhibition of the project can only really be done because of our digital world, which lends itself to community."
Kathryn Hummel is an Australian writer and researcher with a background in Social Sciences. Her works often address themes of gender, postcolonialism, urban spaces and travel. In Fall 2019 Nokturno welcomes Kathryn and her project Sunset Cento to the Digital Residence. Sunset Cento begins with an open call for poetry in diverse forms about the topic of sunset. The end result, a polyphonic multimedia work asks both its participants and readers what kind of dimensions can an analogue event have in the era of the Digital and how questions of place and authorship can be approached in this context. Hummel´s works of poetry, prose and fiction have been published in several countries and she has been nominated for the Pushcart Prize.
Nokturno´s Digital Residence is a virtual residency program that adapts itself to the needs of each poet-in-residence. Since 2017 the program has given poets interested in intersections between poetry and the digital a chance to explore the questions in our work and exhibition space. Works from our previous poets-in-digital-residence you´ll find here. The Digital Residence is funded by the Kone Foundation, we also receive subsidy from the Ministry of Education and Culture.