Here you can listen to podcasts about digital and experimental poetry. The series is produced by Juha Rautio.
Nokturno podcast 1: Karri Kokko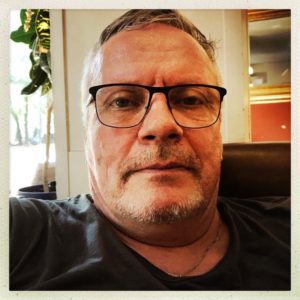 In the first part of the series Rautio interviews experimental poet Karri Kokko (in Finnish).
Kokko's first book Uno Boy (WSOY) was released in 1983. His second book came out in 2005 and he has been productive ever since.  In the interview Kokko tells about his practise, literary and other influences and looks back at his career in journalism as critic and editor. Other topics include the literary blogging scene of the early 2000's and visual poetry.
You can also suggest your own podcast to our series.