Pathologic 2
Eettisiä ja yhteiskunnallisia kysymyksiä käsittelevä vahvan kirjallinen peli.
"Jossain Venäjän syrjäisillä aroilla sijaitsevassa pikkukaupungissa puhkeaa rutto. Epidemia toimii alkusysäyksenä saada pelaaja tekemisiin kaupungin eri toimijoiden kanssa. Nämä on usein kirjoitettu kuvastamaan tiettyjä vastakkaisia ajatuksia ja arvoja: luonto vastaan tiede, yksilö vastaan yhteisö, perinteet vastaan kehitys. Kaikki tämä ilmaistaan runsaalla, filosofisella monivalintadialogilla."
Esitelty Aleksandr Manzosin kuratoimassa pelitaiteen ja kirjallisuuden numerossa 4-2020.
Literary game addressing ethical and societal questions.
"A plague breaks out in a small village somewhere on the remote steppes of Russia. The epidemic acts as a catalyst for the player to interact with the various characters in the town. These are often written to reflect certain opposing ideas and values: nature vs. science, the individual vs. the community, tradition vs. progress. All these are expressed as a rich, philosophical multiple choice dialogue."
Presented as part of Nokturno's guest curated issue on game art and literature 4-2020, curated by Aleksandr Manzos.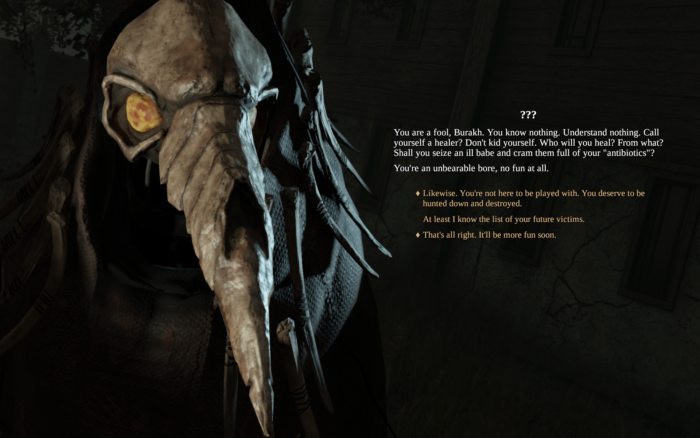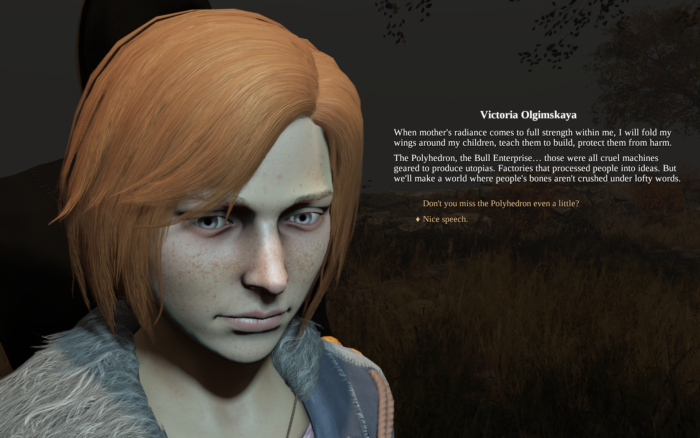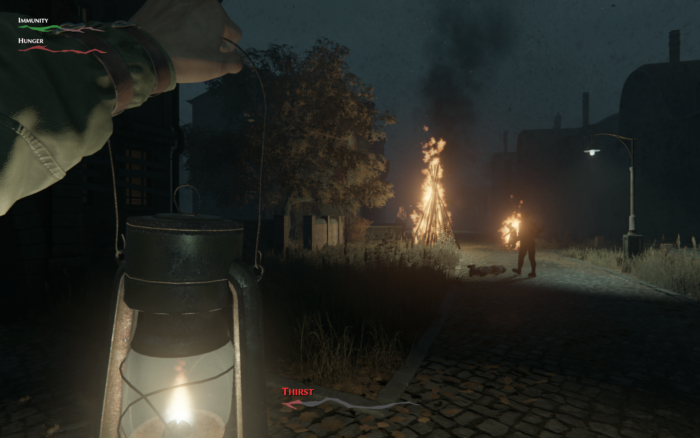 Näytevideo | Video excerpt from the game